PREV
NEXT
Dr. Agnes Kalibata
As President of AGRA, Dr. Agnes Kalibata leads the organization's efforts with public and private partners to ensure a food secure and prosperous Africa through rapid, sustainable agricultural growth, improving the productivity and livelihoods of millions of smallholder farmers. Prior to joining AGRA in September 2014, Dr. Kalibata was Rwanda's Minister of Agriculture and Animal Resources (MINAGRI). Dr. Kalibata has held several other leadership positions, including Permanent Secretary of Ministry of Agriculture and Deputy Vice Chancellor of University of Rwanda. She also worked for the International Institute of Tropical Agriculture in Uganda, and various other agricultural development organizations. She sits on various boards including the International Fertilizer Development Corporation (IFDC), Bioversity International, Africa Risk Capacity, the Malabo-Montpellier Panel, and is a member of the Global Agenda Council of the World Economic Forum. Kalibata received the 2012 Yara Prize for her great leadership in the transformation of food security and agricultural development in Rwanda in a relatively short period of time. Dr. Kalibata holds a doctorate in entomology from the University of Massachusetts, Amherst. She received a master's degree in agriculture and a bachelor's degree in entomology and biochemistry from Makerere University in Kampala, Uganda. She holds a doctorate in Entomology from the University of Massachusetts, Amherst.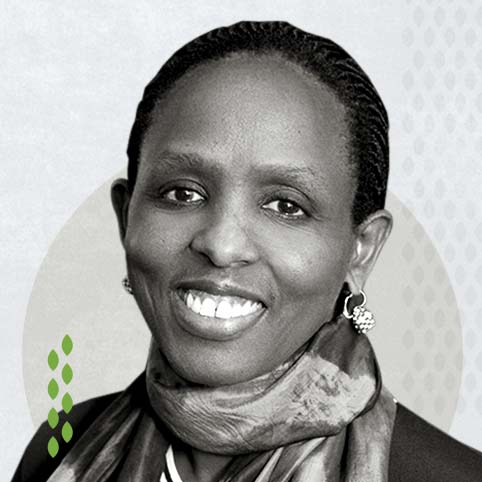 Board of Directors
The Board oversees ART's implementation in accordance with the evolving UNFCCC processes and guarantees good governance, transparent rules, and processes that assure quality and adequate safeguards. ART Board members have all agreed to the ART Ethical Standard. Board members serve in their personal capacities, not as representatives of their organizations or of particular stakeholder groups.
ART Board Meeting Minutes are available to the public.
Secretariat
The ART Secretariat, hosted by Winrock International, is responsible for the operation of the ART program, including the development of The REDD+ Environmental Excellence Standard (TREES) and overseeing the registration, verification and issuance of Board-approved TREES Credits on the ART registry.