Notice: Undefined index: members in /code/wp-content/themes/arttree2021/index.php on line 308 Notice: Trying to access array offset on value of type bool in /code/wp-content/themes/arttree2021/includes/person.php on line 132 Notice: Trying to get property 'name' of non-object in /code/wp-content/themes/arttree2021/includes/person.php on line 132 Notice: Trying to access array offset on value of type bool in /code/wp-content/themes/arttree2021/includes/person.php on line 133 Notice: Trying to get property 'slug' of non-object in /code/wp-content/themes/arttree2021/includes/person.php on line 133 Notice: Trying to access array offset on value of type bool in /code/wp-content/themes/arttree2021/includes/person.php on line 132 Notice: Trying to get property 'name' of non-object in /code/wp-content/themes/arttree2021/includes/person.php on line 132 Notice: Trying to access array offset on value of type bool in /code/wp-content/themes/arttree2021/includes/person.php on line 133 Notice: Trying to get property 'slug' of non-object in /code/wp-content/themes/arttree2021/includes/person.php on line 133

PREV NEXT
Frances Seymour
Frances Seymour is a Distinguished Senior Fellow at the World Resources Institute (WRI). She conducts research and writing on forest and governance issues and advises major initiatives – including Global Forest Watch, the Global Restoration Initiative, the Forest Legality Initiative and the New Climate Economy. Seymour joined WRI from the Center for Global Development, where she was a Senior Fellow who lead policy research on tropical forests and climate change. In December 2016, CGD published her book, Why Forests? Why Now? The Science, Economics, and Politics of Tropical Forests and Climate Change (co-authored by Jonah Busch), to promote the importance of forests to climate and development objectives, and the potential of results-based finance. Ms. Seymour also served as Senior Adviser to the David and Lucile Packard Foundation, with a focus on halting deforestation and peatland conversion due to expansion of oil palm cultivation in Indonesia. From 2006 to 2012, Ms. Seymour served as Director General of the Center for International Forestry Research (CIFOR), an international organization headquartered in Indonesia, and was awarded France's Order of Agricultural Merit for her service there. Previously, she was the founding director of the Institutions and Governance Program at World Resources Institute and served as Director of Development Assistance Policy at World Wildlife Fund. Early in her career, she spent five years as a Program Officer with the Ford Foundation in Indonesia. She holds an MPA in Development Studies from Princeton University, and a BS in Zoology from the University of North Carolina at Chapel Hill.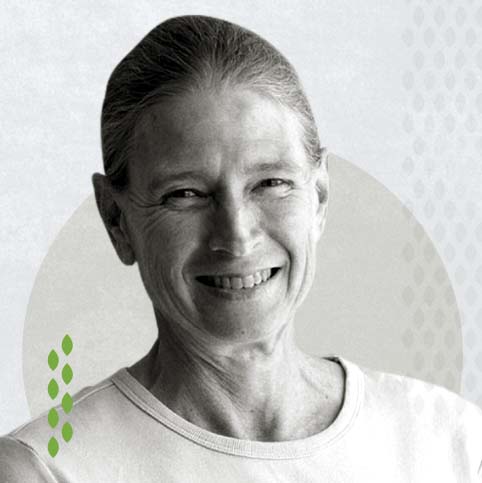 Notice: Undefined index: slug in /code/wp-content/themes/arttree2021/index.php on line 384
Advisory Board of Directors
The Advisory Board oversees ART's implementation in accordance with the evolving UNFCCC processes and guarantees good governance, transparent rules, and processes that assure quality and adequate safeguards. ART Advisory Board members have all agreed to the ART Board Charter and the ART Ethical Standard. Advisory Board members serve in their personal capacities, not as representatives of their organizations or of particular stakeholder groups.
ART Advisory Board Meeting Minutes are available to the public.
Secretariat
The ART Secretariat, hosted by Winrock International, is responsible for the operation of the ART program, including the development of The REDD+ Environmental Excellence Standard (TREES) and overseeing the registration, verification and issuance of Board-approved TREES Credits on the ART registry.