Notice: Undefined index: members in /code/wp-content/themes/arttree2021/index.php on line 308 Notice: Trying to access array offset on value of type bool in /code/wp-content/themes/arttree2021/includes/person.php on line 132 Notice: Trying to get property 'name' of non-object in /code/wp-content/themes/arttree2021/includes/person.php on line 132 Notice: Trying to access array offset on value of type bool in /code/wp-content/themes/arttree2021/includes/person.php on line 133 Notice: Trying to get property 'slug' of non-object in /code/wp-content/themes/arttree2021/includes/person.php on line 133 Notice: Trying to access array offset on value of type bool in /code/wp-content/themes/arttree2021/includes/person.php on line 132 Notice: Trying to get property 'name' of non-object in /code/wp-content/themes/arttree2021/includes/person.php on line 132 Notice: Trying to access array offset on value of type bool in /code/wp-content/themes/arttree2021/includes/person.php on line 133 Notice: Trying to get property 'slug' of non-object in /code/wp-content/themes/arttree2021/includes/person.php on line 133

PREV NEXT
Carlos Nobre
Carlos Nobre is an Earth System scientist from Brazil. He graduated in Electronics Engineering from the Aeronautics Institute of Technology (ITA), Brazil, in 1974 and obtained a PhD in Meteorology from the Massachusetts Institute of Technology (MIT), USA, in 1983. Presently, he is a Senior Researcher with University of São Paulo's Institute for Advanced Studies, chair of the Brazilian Panel on Climate Change, and International Secretary of the American Geophysical Union (AGU). He is a former Science Director of the Research Project "National Institute of S&T for Climate Chante". He is the creator of Brazil's National Center for Monitoring and Alerts of Natural Disasters and of INPE's Center for Earth System Science and was Director of INPE's Center for Weather Forecasting and Climate Studies (CPTEC). Nobre's work mostly focused on the Amazon and its impacts on the Earth system. He chaired the Large-Scale Biosphere-Atmosphere Experiment in Amazonia (LBA), an international experiment to create new knowledge on the natural functioning of Amazonia, the impact of land use and climate changes on these functions. He has been also a member of the Intergovernmental Panel on Climate Change (IPCC). He was National Secretary for R&D Policies at the Ministry of Science, Technology & Innovation of Brazil and President of Brazil's Agency for Post-Graduate Education (CAPES). He was a member of UN Secretary-General Scientific Advisory Board for Global Sustainability. He is a foreign member of the US National Academy of Sciences, and member of the Brazilian Academy of Sciences and World Academy of Sciences.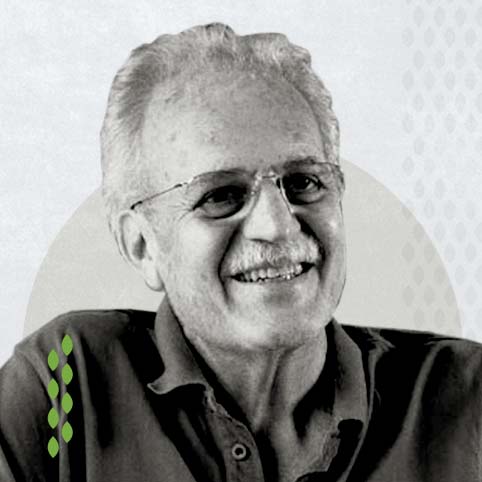 Notice: Undefined index: slug in /code/wp-content/themes/arttree2021/index.php on line 384
Advisory Board of Directors
The Advisory Board oversees ART's implementation in accordance with the evolving UNFCCC processes and guarantees good governance, transparent rules, and processes that assure quality and adequate safeguards. ART Advisory Board members have all agreed to the ART Board Charter and the ART Ethical Standard. Advisory Board members serve in their personal capacities, not as representatives of their organizations or of particular stakeholder groups.
ART Advisory Board Meeting Minutes are available to the public.
Secretariat
The ART Secretariat, hosted by Winrock International, is responsible for the operation of the ART program, including the development of The REDD+ Environmental Excellence Standard (TREES) and overseeing the registration, verification and issuance of Board-approved TREES Credits on the ART registry.